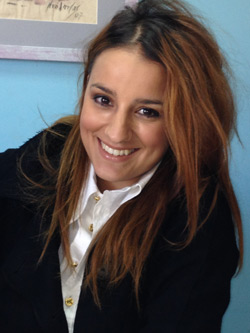 Graduate psychologist of the National & Kapodistrian University of Athens and Scientific Collaborator of the Adolescent Health Unit (A.H.U), 2nd Dpt of Pediatrics-University of Athens," P.& A. Kyriakou" Childrens Hospital.
She is specialized in the diagnosis of learning disabilities, as well as in the psychometric evaluation of the adolescents with the use of WISC-III psychometric test and in the psychological counseling of adolescents.
Furthermore, she is certified for her specialization in "internet addiction" for the adolescents, as well as in the dangers which the adolescents face, due to the unlimited internet use.
She has developed research relevant to adolescent's issues, for their sexual habits, and for the internet addiction behaviors.
She has also introduced the above subjects in National Conferences and Seminars for parents, adolescents and educative personnel.