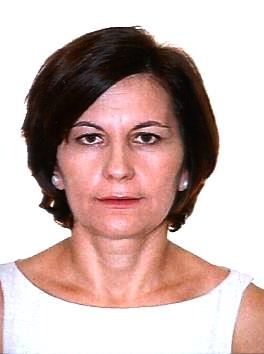 Pediatrician Sakou Ikbale-Irine graduated from the Medical School of Tirana in 1990. She was employed until 1994 as a general practitioner from the General Hospital in North Albania and in 1999 she completed examinations in the School of Medicine, Athens University which resulted in her degree being recognized as equivalent to a Greek one.
Afterwards she was trained in pediatrics in the 2nd Pediatrics Clinic of the University of Athens (Director Professor A. Konstantopoulos). Then she was trained and is still working as a scientific partner in the Adolescent Health Unit of the 2nd Pediatrics Clinic of the University of Athens, Children Hospital ' P. & A. Kyriakou' from 2007 up until now.
She is a writer of scientific articles has taken part in scientific books and is a speaker in Greek scientific councils. Her research work focuses on subjects involving infectious diseases and adolescent health in Greece. She has taken part in research programs of NSRF and other programs that involve subjects such as sexual education, eating disorders, vaccinations, internet use and the mental health of adolescents.