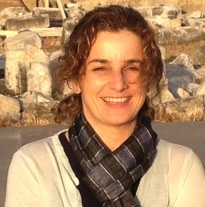 Eleni C. Tzavela received a BA from Brown University (Rhode Island, U.S.A.) and a MSc. in Applied Developmental Psychology (High Distinction) from the Graduate School of the American College of Greece. Her post-graduate training includes a two-year course in Cognitive Behavioral Therapy, a two-year postgraduate specialty in Behavior Therapy of Anxiety Disorders, and training as a Life Coach.
She has worked with adolescents in school and clinical settings treating anxiety disorders and internet addictive behavior.
She has written educational material for the National and Kapodistrian University of Athens on Internet Addiction (Ariadni training program), and is a co-author of the book Internet and Adolescence.
She is a scientific collaborator of the Adolescent Health Unit (A.H.U.) of the Second Dept. of Pediatrics of the University of Athens where she practices as behavioral therapist and functions as research Coordinator.
Special interests include the role of internet use and online social networking in adolescent development and the prevention and treatment of social anxiety in adolescence.
She served as one of main researchers in the EU NET ADB research European project (Safer Internet; SI-2010-KEP-4101007) and as the Administrative Coordinator of the project.
She participates in the psycho-education intervention research protocol on eating disorders Vimata Ebros, a part of the Mental Health Promotion Program for Children, Adolescents and Young Adults, funded by the Stavros Niarchos Foundation.