WANT TO BE AN ENABLE AMBASSADOR?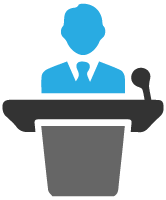 Want to be an Εnable ambassador?
What is ENABLE?
ENABLE (European Network Against Bullying in Learning and Leisure Environments) is a European project, funded by DG Justice of the European Commission. It is run by organisations in 5 European countries – Belgium, Greece, Denmark, Croatia and the UK.
The project aims to combat bullying in school by making a change to the whole school climate – including students, teachers, parents and the wider community around the school. At the heart of ENABLE is a firm belief that a holistic, all-school approach based on improving the emotional well-being of young people is the key to tackling and eliminating bullying.
The outcome of the project includes a better understanding of the phenomenon of bullying and the creation of a suite of resources – for young people, teachers, and parents – that will affect a change to the school climate, improve the emotional well-being of young people and as a result – reduce or eliminate the factors that would support bullying occurrences.
This project is targeting young people aged 11-14 years of age.