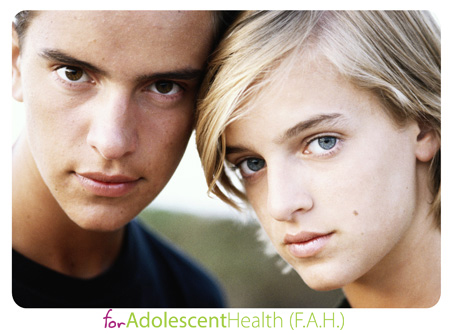 The Non Governmental Organization (NGO) "For Adolescent Health" (FAH) has been founded and activated, having as a vision the promotion of adolescent health in Greece, also Europe and internationally. The activities of FAH have been focusing on all clinical, educational and research levels. There is also a significant aspect on charity actions regarding youth in need.
During the past three years FAH supports the work of the Adolescent Health Unit (A.H.U.) of the Athens University and has been also collaborating with other local NGOs, European and International Organizations.
FAH is the Greek receives funding from donations and sponsors, and takes part in European projects mainly focusing on Human Rights, youth empowerment and life coaching, anti bullying and positive use of technology. FAH has been the Greek partner of ENABLE and recently has joined the European NGO Alliance for Child Safety Online –ENACSO.
Significant initiatives of FAH in Greece are:
Support of "Double T", a multidisciplinary setting addressing youth having online high risk behavior issues (addictive behavior, cyberbullying, personal data management problems, inappropriate content, grooming, gambling etc)
Everyday, no charge, support telephone line "ΜΕ Υποστηρίζω" 80011 80015, (meaning "I support myself") receiving calls from youth, teachers, parents and experts who are guided from trained personnel, regarding safe technology use. This line receives over 3000 calls per year and is affiliated to the clinical setting, if face to face help is considered. The support line can also offer help all over Greece, through a well trained network (ARIADNE) of professionals through out the country.
Development of "train the trainer" modules for educating teachers, educators and other professionals such as "YOUTH TECH".
Development of tools for children, such as "Alkis and Claire", two introduced characters living experiences that help children gain knowledge and online literacy skills.
FAH is also the local partner of "Be Strong online", a VODAFONE initiative for "peer to peer" education through activities, situation scenarios, etc
School visits and relevant educational student material brochures, approved by the ministries of Health and Education, easy to read, youth friendly, addressing online safety and bullying.
Support of the AHU program "Schoolers", for youth that express school denial and internet addictive behaviours
FAH host at least five scientific events per year on technology use, bullying behaviors and youth health
FAH supports research, in collaboration with AHU's scientific personnel on topics of interest mentioned above
"ORIGAMI CRANE" scholarship for two young students per year, offering participation to the Human Right Council of the UN or to relevant meetings
FAH CHILD PROTECTION POLICY (CPP) RULES
CPP relies on the 1989 Convention for Children's Rights.
More specifically :
No discrimination regarding sex, nationality, sexual orientation, socio economical status, disabilities
Services are highly individualized and child centered (any decision or action taken by parents, teachers or health professionals aim to the benefit of the child)
All efforts aim to provide a functional family environment to children, so that they can grow as healthy as possible
Children are free to express themselves in various ways and choose friends and groups to socialize
Children have the right to have privacy and keep personal data
Children are entitled to be informed and agree or disagree with any decision taken for them. This applies also regarding health issues and applied therapy protocols.
All children should be protected from any form of abuse (physical, sexual, verbal, cyber, neglect etc)
Children facing challenges (orphans, refugees, very poor, disabled) have the right to special care and services
All children are entitled to leisure and free time
All children have the right to be educated
---
1st ANNOUNCEMENT/ 22nd International Association for Adolescent Health (IAAH) Regional Conference
Dear Colleagues,
we hope that you are doing well - given the circumstances - and hope for the best future regarding the crisis. We are attaching the first announcement of the 22nd International Association for Adolescent Health (IAAH) Regional Conference. Please disseminate to your networks and encourage scientists, researchers, specialists, educators, young people and anyone with interest to take part anyway they can or wish. Early registration deadline is Sunday May 15th 2022 and abstract deadline is June 10th 2022.
Looking forward to wellcoming you to Athens,
On behalf of the Conference Committees
Artemis K. Tsitsika MD, PhD
As. Professor of Pediatrics-Adolescent Health
Chair of the MSc "Strategies of Developmental and Adolescent Health"
Scientific Head of Academic Programs on WHO Youth Friendly Services and Training Curriculums of the Greek Ministry of Health
University of Athens, Greece
President of Hellenic Society of Adolescent Medicine/Health
Files
1st ANNOUNCEMENT
---
ENABLE

HACKATHON

ENACSO

PARENT ACADEMY


European Program ENABLE Empowering Children - Facing Bullying

Read More...

PROGRAM ENABLE - HACKATHON

Read More...

PROGRAM: ENACSO

Read More...

Adolescence from A to Z
"An Academy for Parents"

10 informative meetings for parents about adolescent health and behavior
---